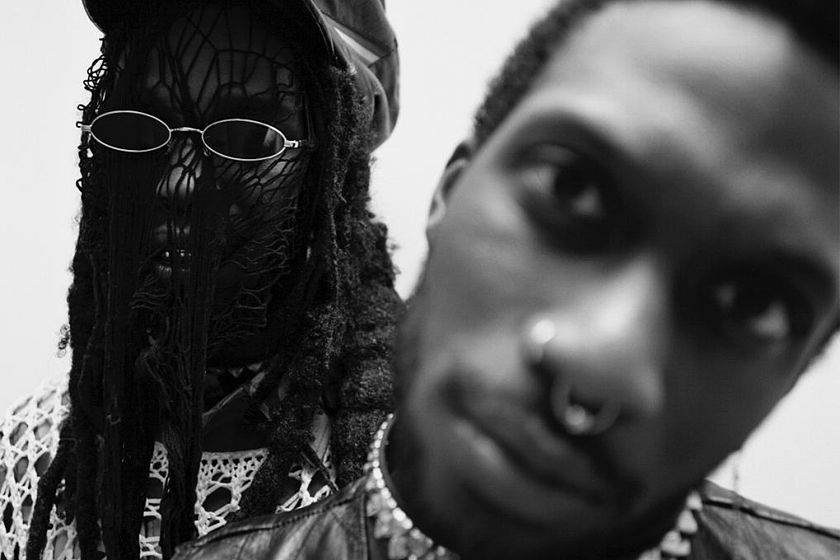 Ho99o9
Ho99o9
The first spores of Ho99o9 were identified by the CDC's infectious disease unit in the outsourced offices of purgatory that are peppered all throughout New Jersey in places like Linden, Elizabeth and Newark.
There was only legend until cultures were collected. Once told as a cautionary tale of two neighborhood kids, their story mutated into a reflection on the horrors of the society that produced them. What happened between those early days in the neighborhood and the present day is often debated.
theOGM & Yeti Bones are certainly a product of their early environment. There weren't any fields or even much grass for a kid to play on. Gardens were made of concrete and a reality sustained only by dreams of places where the train tracks went.
Born to lose in Jersey, reborn in Los Angeles and subsequently reimagined 999. Rewired to spread a promise for the next emancipation from time. The gospel, the vibration, hardcore punk, rage and rhyme - theOGM and Yeti Bones emerge transformed into weapons of mass expression and the spectacle known today only as Ho99o9 (horror).They baptized in blood and emerged wrapped in a sound that had not yet been heard.
More minions manifest with Horror spores started spreading all throughout North America and the European Union, Asia, Russia, everywhere - a pandemic of fools gettin' woke as the fringe becomes the majority
And today - a new nation rises to smash the guise of the god-head. A deity-less religion of our collective humanity, neither divine, nor wicked, led only by the march of the Deathkult and delivered by its soldiers.
Your favorite bands favorite band, Ho99o9 have been on a non stop rampage, decimating the globe constantly in demand to bring their one of a kind brand of rock n roll on tours across the globe with the likes of Marilyn Manson, The Prodigy, Korn, Avenged Sevenfold, Alice In Chains, Ghostemane, Mr. Bungle, Faith No More to Dillinger Escape Plan. Perpetually destroying festivals like Reading & Leeds, Primavera Sound, Download, Afropunk, Aftershock and many more.
From the depths of the grimiest gutter, to the halls of world class museums, and fashion runways around the globe, Ho99o9 touch an unparalleled spectrum; all the greatest freax of the universe, walks of life, nations, religions, binaries, the common thread, full tilt destruction of all norms and expectations. Prepare to be eviscerated.