Greetings, COTF. Your patience has been noted and will be graciously rewarded. The time has come to continue the journey we began together.
You are cordially invited upon our 2nd Voyage : S.S. Neverender: Raiders of Silent Earth: 3. Join us, Coheed & Cambria, as we set sail October 23-27, 2023, from Miami to Puerto Plata, Dominican Republic. You'll continue your Amory Adventure at sea with fellow COTF (many of whom you've journeyed with previously), aboard the Norwegian Pearl, as we write the next chapter of our story.
We'll unite as ONE AMONG THE SHIP and dive into The Keywork - to emerge in a four-day, other-worldly universe featuring exclusive performances, Cosplay, activities & games with Band Members, The Amory Wars experiences, Live Q&A sessions, and more. Prepare to reunite with your Coheed family, you'll make it if you believe.
Ahoy, Vacation!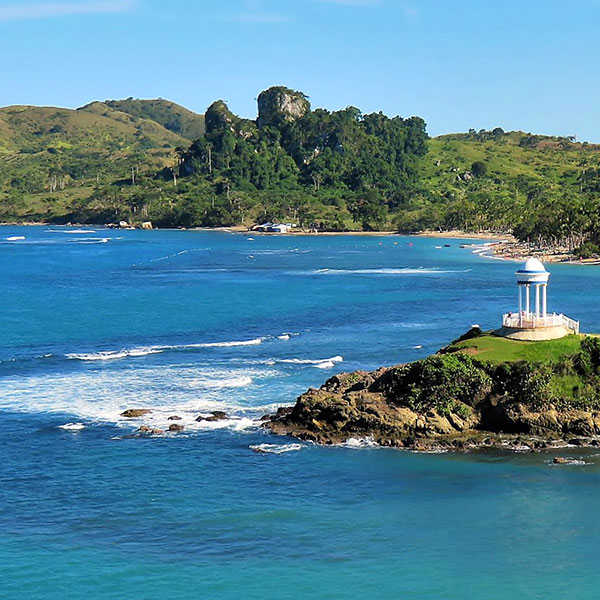 Wednesday, October 25, 2023
Puerto Plata (or officially known as San Felipe de Puerto Plata) is the ninth largest city in the Dominican Republic and the capital of the province of Puerto Plata. For spectacular city views, take a ride up the Pico Isabel de Torres mountain which stands over 2,600 feet high. History buff? Visit Fortaleza San Felipe, which was built in the 16th century and served as a prison under the dictatorship of Rafael Trujillo. Or head to the Amber Museum, a museum filled with a unique collection of valuable Dominican amber which is semiprecious tree sap that has hardened for millions of years capturing many fossils of plant and insect life.
Shore Excursions in Puerto Plata, Dominican Republic