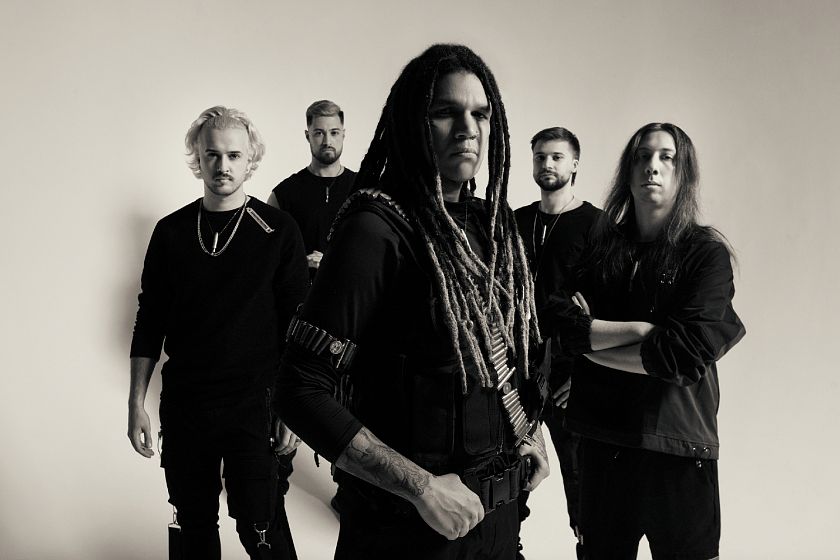 Brand Of Sacrifice
Brand Of Sacrifice
Since 2018, Toronto-based deathcore quintet BRAND OF SACRIFICE have been imprinting their mark on the heavy music scene. Dubbed 'The Branded Ones,' the group's fans joined and marched with them as they tore across the globe in support of debut EP 'The Interstice' and LP statement 'God Hand' which debuted at #20 on Billboard's Heatseekers Albums Chart.
BRAND OF SACRIFICE have spread their wings for sophomore LP 'Lifeblood'. With a production even more pummeling, exemplified by laser-sharp structures and a wide-gulf of dynamics, the album takes catchy to another level, with choruses comprising string orchestrations and synths, alongside bludgeoning breakdowns and plenty of guest appearances. Across their releases to date, BRAND OF SACRIFICE have hit 50 million streams and millions of YouTube views, and a Juno nomination for Metal Album of the Year.
The band draws its name from popular anime series Berserk by Kentaro Miura. 'Lifeblood' focuses on the series' dark horse protagonist Guts, a lone wolf who faces demons both inside and out in a post-apocalyptic world. Fans at any BRAND OF SACRIFICE show will be familiar with set-closer "Eclipse" and its ending chant of, "Welcome to the new age." With 'Lifeblood', and new music coming in 2023, it's evident the band have ushered in yet another, even fresher era from which there is no turning back.