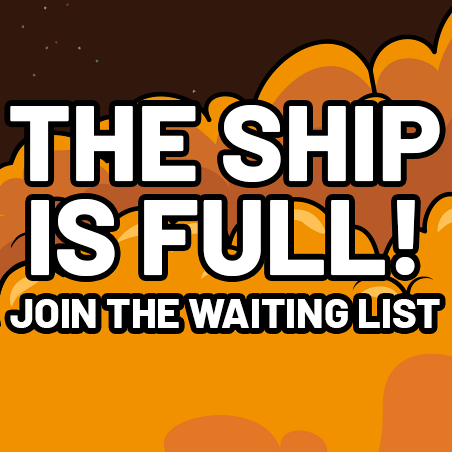 This Ship is Full, But There's Still a Chance to Get On Board!
Tuesday, November 15, 2022
And just like that, S.S. Neverender is SOLD OUT, but that doesn't mean there won't be a chance to join us in 2023! Check out all of the details below on how you can join the waiting list and have a chance to sail with us in 2023.
Learn more about the waiting list