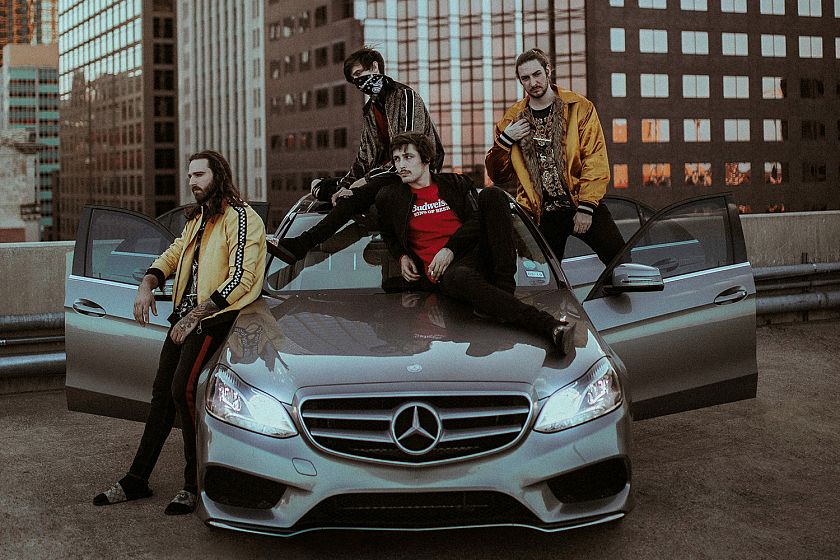 Polyphia
Polyphia
Dallas, TX-based instrumental outfit Polyphia has signed to Headphone Music, an imprint of Equal Vision Records. They are also premiering their new music video for "Finale" on Youtube.
With the new signing, Polyphia released a remastered and repackaged version of their debut full-length Muse, on April 21, 2015, produced by Nick Sampson [Of Mice & Men, Asking Alexandria].
"We're very excited to be re-releasing our debut, Muse, through Headphone Music / Equal Vision Records! The re-release features 11 remastered tracks with all new artwork designed by our very own Tim Henson," shares the band. "We're stoked to be on the EVR roster with the likes of The Dear Hunter, and alumni such as Circa Survive, Coheed and Cambria, and Portugal. The Man."
Polyphia originally self-released the full-length title September 2014, where it landed on several Billboard Charts including: No. 5 on Internet Albums, No. 5 on Hard Rock Albums, No. 13 on Independent Albums, No. 22 on Top Rock Albums, No. 71 on Top Current Albums, and No. 76 on Top 200. The new and improved release of the album will make Muse available at physical retail locations for the first time.
Polyphia followed the success of Muse with 'Renaissance', released March 11, 2016 via Equal Vision Records. The record, also produced by Sampson, features singles Euphoria, Crush, and Nightmare and is available now at http://polyphia.merchnow.com/.
The band – whose average age is just barely 21 – is comprised of Tim Henson (guitar), Scott LePage (guitar), Clay Gober (bass), and Clay Aeschliman (drums).
Polyphia has toured and shared stages with the likes of Animals As Leaders, Periphery, Between The Buried and Me, The Contortionist, Intervals and more.