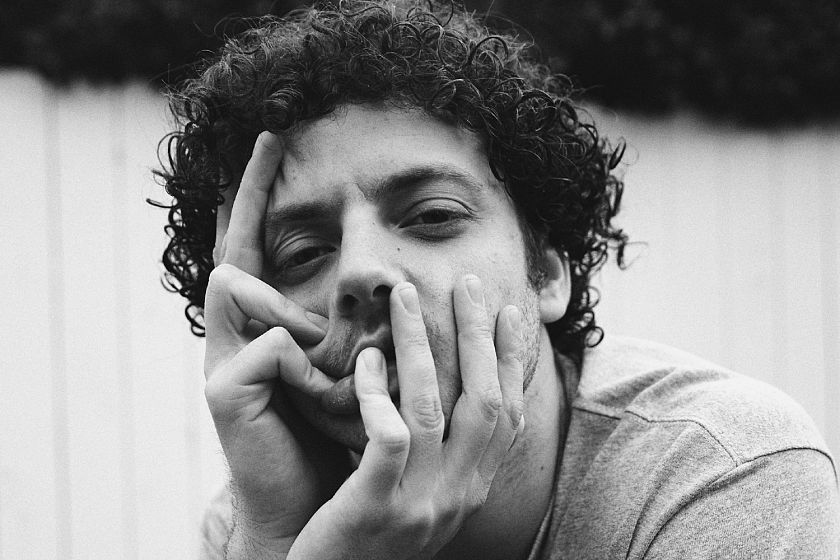 grandson
grandson
As grandson, Jordan Benjamin combines bluesy hard rock guitars, trap-influenced beats, EDM production, and lyrics that closely inspect addiction, mental health issues, and the struggles of everyday life. Through his music as well as his partnerships with nonprofit organizations, he confronts social issues and raises awareness about mental health, social justice, and voter suppression, among other topics. He has scored several alternative radio hits in the U.S. and Canada, including 2017's "Blood//Water," and collaborated with artists like K.Flay, X-Ambassadors, and Mike Shinoda before releasing his debut album, Death of an Optimist, in 2020.
Benjamin was born in Englewood, New Jersey, but grew up in Toronto in a musical family and was raised on classic rock, hip-hop, dancehall, and other genres. After teaching himself to play guitar and piano, he started beatboxing and freestyle rapping, and began recording demos of songs while a student at McGill University in Montreal. Benjamin relocated to Los Angeles and worked on tracks with producers Kevin Hissink and HighxLand, and the single "Bills" was released in September 2016. The track, which earned over a million streams, landed Benjamin a record deal with RCA, and in 2017, he issued a flurry of wide-ranging singles, including "Kiss Bang" and the politically charged "War." A pair of cautionary and topical singles, "Overdose" and "Thoughts & Prayers," followed in 2018.

Switching to the Fueled by Ramen label, Benjamin found success with his single "Blood//Water," which was featured on his debut EP, A Modern Tragedy, Vol. 1, later that year. Led by the single "Apologize," the sequel EP A Modern Tragedy, Vol. 2 appeared in February 2019, followed by No Apologies Live and A Modern Tragedy, Vol. 3 later in the year. grandson was featured on X-Ambassadors' 2020 radio hit "Zen," which K.Flay also appeared on. Additionally, K.Flay collaborated with grandson on his EP Text Voter XX to 40649. International touring and the themes of political activism in his music took grandson to more and more new listeners, and his songs began to accumulate millions in streaming numbers. In December 2020, his debut studio long-player, Death of an Optimist, was released, preceded by the singles "Identity" and "Riptide." A non-album single, "Rain," featuring Jessie Reyez, arrived in June 2021.
grandson

4:45 PM - 5:45 PM

grandson

3:30 PM - 4:45 PM